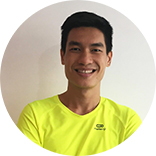 Hello there,
My name is Kimi Phan, I am an entrepreneur, a marathoner. I didn't have any university degree BUT I had 8+ years experiences in building startup, Online Marketing, and WordPress Development Field.
At this blog I shared my experiences, my lessons and case study about Online Marketing. I only write what I think helpful or meanful, not bullshit stuffs that waste your time.
For freelancing, I prefer to work with project in travel or fitness industry which I think it's aligned with my character. My English is not perfect but I willing improve it every single day. This year I've just finished 2 biggest marathon race in Vietnam.
Working Timeline:
2007 – 2009: buy a cell phone and accessories. I bankrupt.
2010 – 2012: work for VNG corp. One of biggest Tech Company in Vietnam. I quit to found my own company.
2013 – 2014: build Web Game Online company with 2 others expert in Game Online field. I failed.
2014 – 2015: run my startup about Web development, advertising, and Online marketing
2015 – 2017: I fail my company at the end of 2017. Lessons learned. Read here [link]
2017 – 2018: take rest and recovery from failure. Build some fun project and get top #1 Google in just 2 month for a brand new website with 60.000 impressions. Read case study about Sport SEO here.
I good at strategic planning, problem-solving, work individual under pressure, the detail in stuff need detail. I also keep up with the latest news, technology, Search Engine Optimization, Online Marketing  & Social Trends.
I have experienced in both the business side and technical side. I start from a developer. I also a noob Youtuber at Kimi Runner channel (I love to try and learn new stuff).
Here is a link to my project/portfolio:
Medium.com: where I share my case study, my thought about lifestyle. see my Medium profile @kimirunner.
Phankimi.com: where I share tips about marketing online.
KimiRunner.com: where I share tips about how to run properly for newbie.
Contact me:
Email: kimirunner.com@gmail.com
Thank you for reading this!
Kimi Phan (a.k.a Kimi Runner)